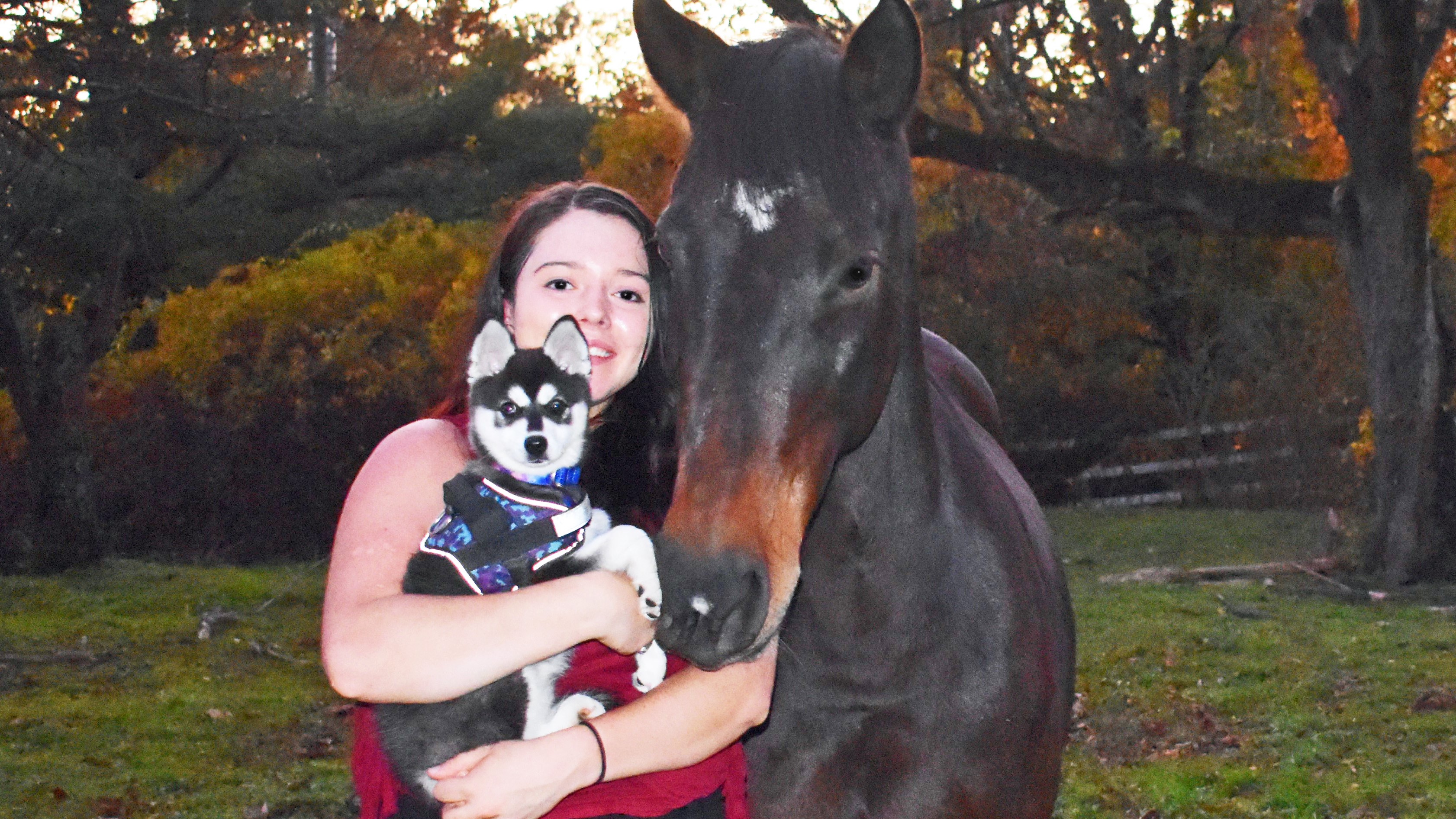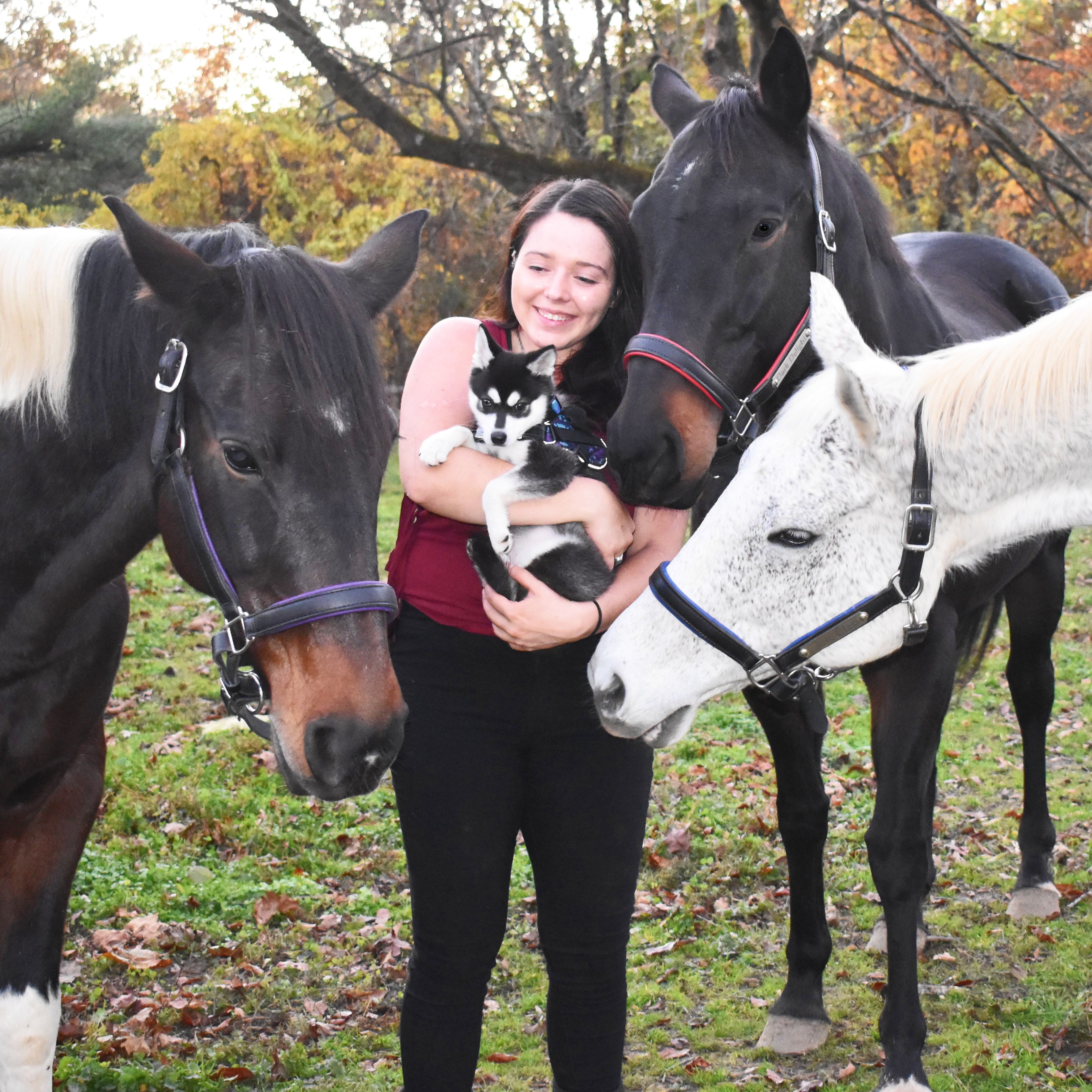 Founder of Reigning Phoenix & Horse Mom Hacks as the Mother of Mares, Nuth has grown up around horses and has been trailering since the days of having her learner's permit. Nuth works as a full-time software engineer who continues to have and love her horses on the side at the start and end of every day.
Always on the hunt for the next barn project and or more efficient process, Nuth enjoys trips to the local lumber and hardware store, pulling out the drill kit, sketching out rough blueprints, and bringing projects to life to better improve the quality of care and training of her horses, as well as improve the quality of equipment the horses work with to provide a safer and appropriately challalening yet inviting environment.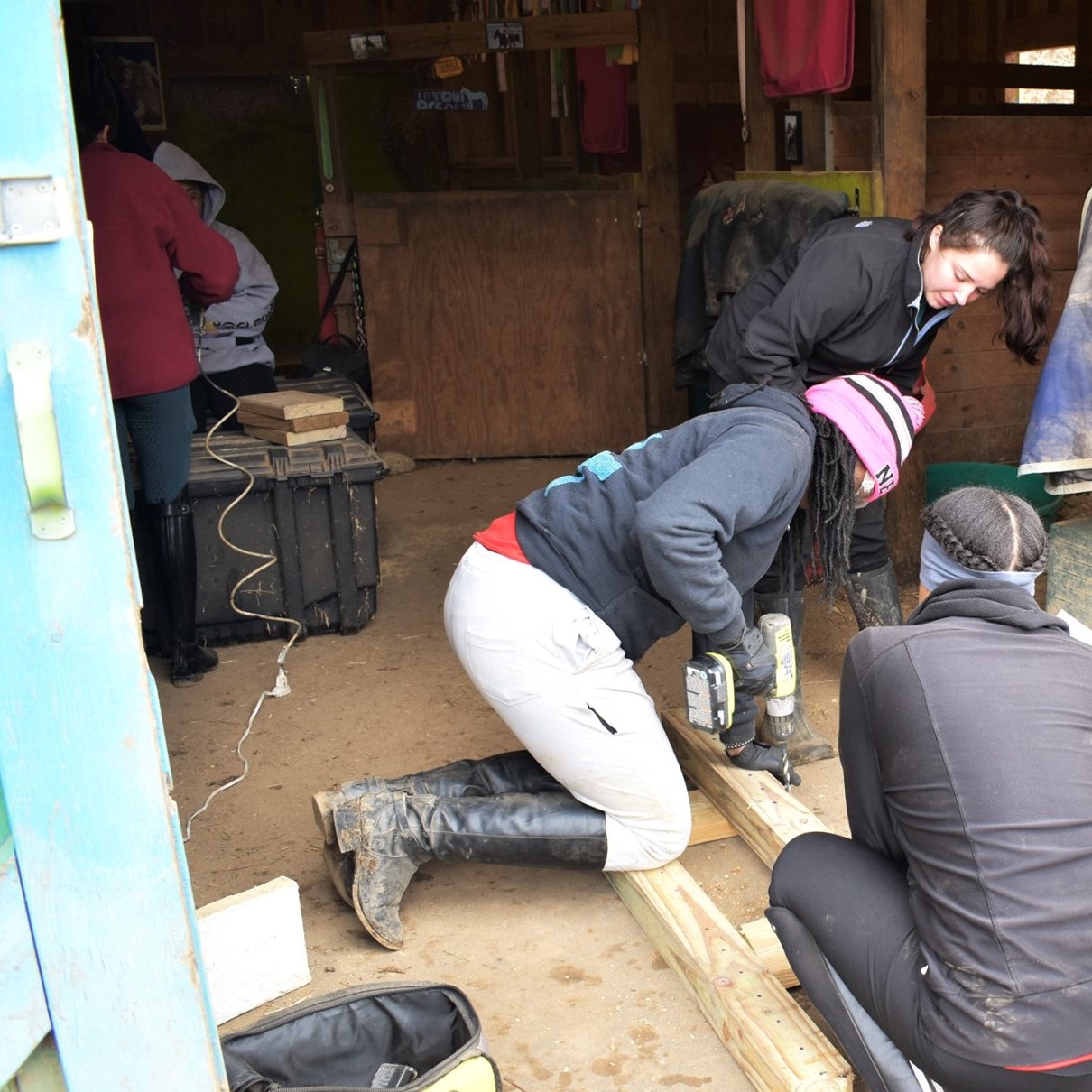 Horse Mom Hacks serves as the primary platform for all things related to barn hacks, barn projects, DIY horse jumps, product recommendations and reviews, as well as providing overview & how-to guides to the everyday equestrian. Barn hacks include simple things like having a heating pad available in the winter to heat up those metal bits, how to find free wins, options for additional and beautiful barn lighting, storage options for tack and equipment, and more! Barn projects include the highly successful geotextile-grid mud solution projects that have been installed around the barn, the DIY outdoor horse arena which is the latest favorite, as well as gridwall organization and building a DIY round pen. As for probably the most-referenced portion of all of my projects that I do, there are entire pages dedicated to DIY horse jump building, both for your standard arena jumps as well as cross-country jumps and desensitizing obstacles and fillers.
Nuth is also in the final stages of publishing the Happy Horse Handbook: A Complete Guide for Owners and the Happy Horse Handbook: A Complete Guide for Riders. Nuth is also working on supplementary DIY How-To Guides that take the projects described on this website as well as in YouTube tutorials and puts them all into subject-specific short books for easy reference. These will include, but are not limited to,

Horse Mom Hacks: DIY Projects Around the Barn
Horse Mom Hacks: DIY Arena Jumps & Fillers
Horse Mom Hacks: DIY Cross Country Jumps
Horse Mom Hacks: Tack Organization & Storage
Horse Mom Hacks: Trailer Organization & Recommendations
Nuth is working towards setting up a consistent schedule of when YouTube video discussions, reviews, and tutorials will be going out. There is plenty of previously-completed projects that will fill the majority of content to start with, as well as making sure to video fresh and new projects as the craftiness is already on the hunt for which projects are next to work on.