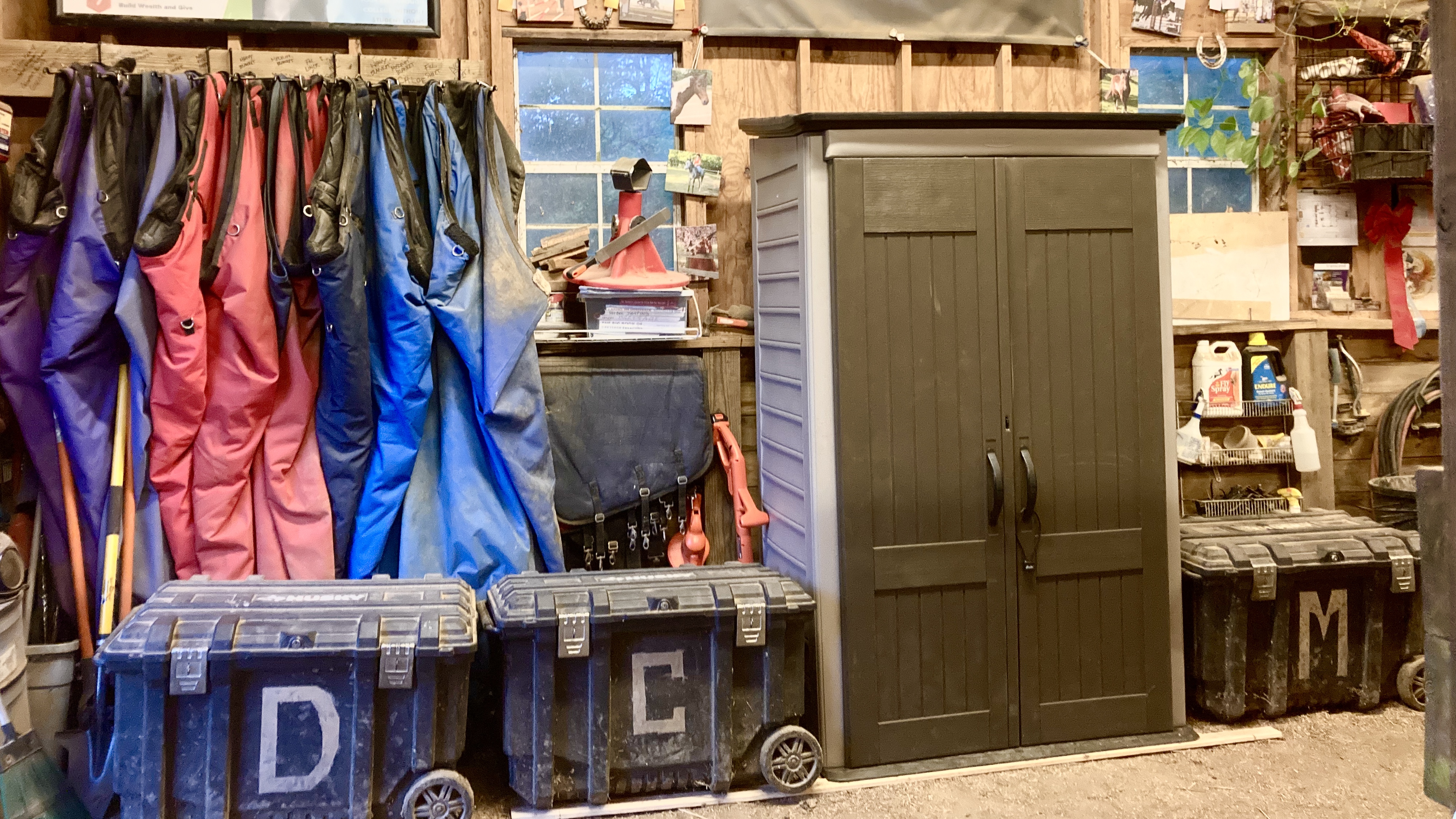 Barn hacks include tips and tricks, using certain skill sets, and creating shortcuts that all increase efficiency and productivity with regards to barn operations, horse care & handling, and more!
There are plenty of barn maintenance and organization hacks to research and adopt that make life much easier and more professional. Organization and keeping the barn tidy is an important trait of RPE in order to make sure everything has a place and that the barn is open and inviting. Aside from consistently cleaning the water trough, raking the aisle, and sweeping the stairs and mats, also makes sure that the stalls and cross-ties stay clean, tack is regularly checked for cleaning, and a binder of thorough information and a summarized check-list for feed shifts allow for all handlers to have clear understanding of the barn's expectations when caring for the horses.
Color Coding
Free Wins
Barn Lights
Gridwall Organization
Decorations
Tack Trunks
Tack Locker
Saddle Pad Organization
Hay & Grain Storage & Feeding
Arena Equipment Storage
Fake Hornest Nest Protection
Magic of Hammocks
Winter Must-Haves
Barn Tools
More DIY barn hacks being discovered!