Finding Free Wins
Barn Hacks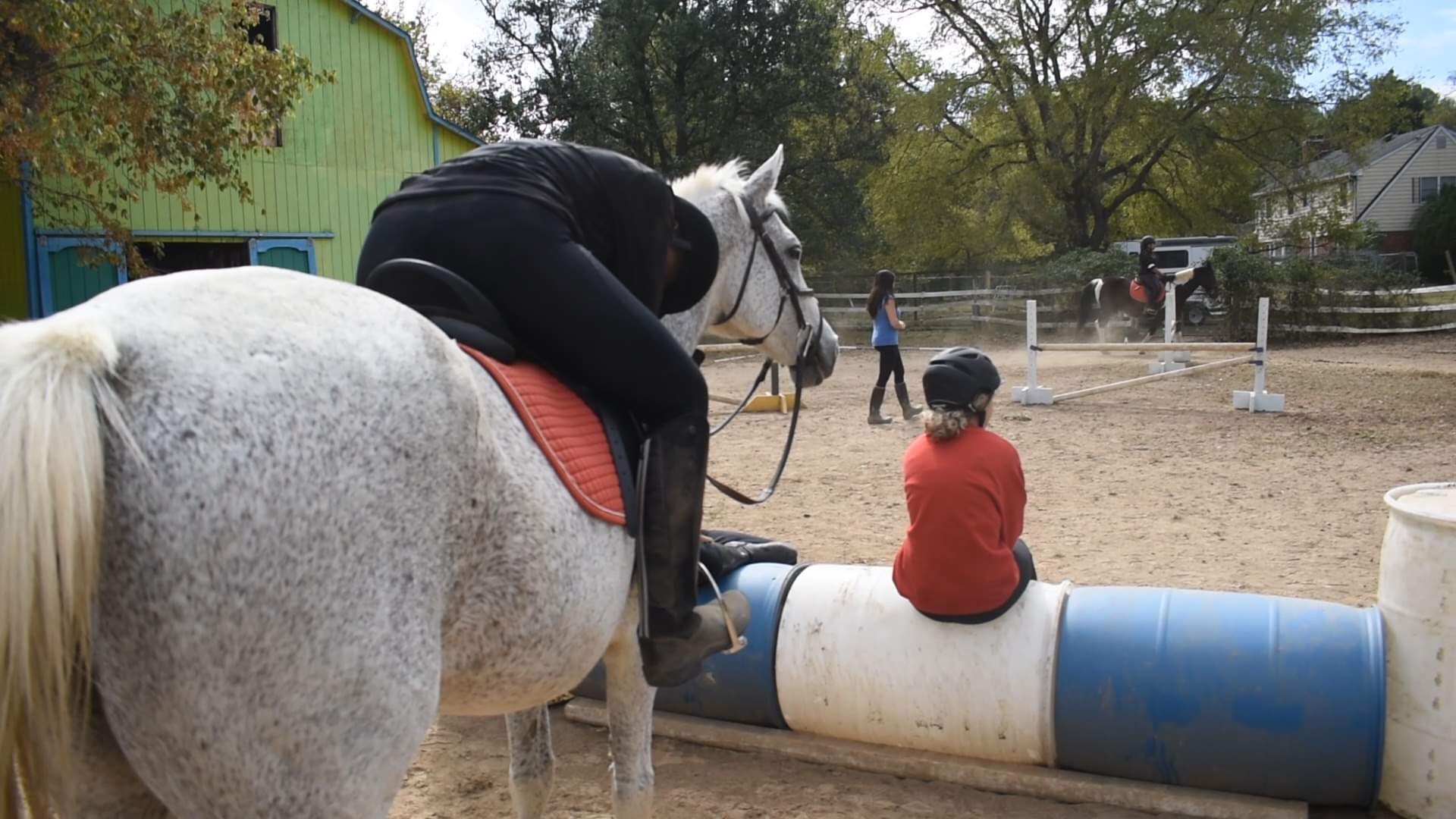 Never underestimate free wins if you do your research! Craigslist and networking are amazing tools that can result in barn hack wins.
Wood Pallets
Never purchase a wooden pallet! There are countless wooden pallets that are advertised for free on Craigslist for pickup. If you don't see one right away, either expand your geographical search or simply be patient, as they will be up soon. Plenty of posts offer free wooden pallets and scrap wood that can be used for jump building.
55 Gallon Plastic Barrels
On one of my free win trips, I went to pick up free wood pallets and noticed a bunch of 55 gallon plastic barrels seeming to not be used. I went back to the company representative who had posted the pallets to ask if they were also free to go and seeing that I wasn't using them for food or water storage, they told me they were mine. It took me an additional trip back to the site but I made it out with a bunch of free barrels that can now be used as jumps, jump standards, desensitizing, barrel racing, trail obstacles, and gymkhana games. Just for reference, those barrels are going for at least $15 per barrel.
Tires
Also depending on how much you're paying attention and where you usually drive, there seem to be abandoned tires everywhere. And if you are vocal about your network bringing their replaced tires to you instead of paying a disposal fee when getting new tires, you will never have to pay for tires to use as jumps and more! Driving down the road, I scored big by passing 4' tires that are the largest that I've ever had the opportunity to grab and even made a second trip to grab more tires.
Mirrors
Casually keeping an eye on what's offered for free in the area on Craigslist, I came across several large mirrors from an old barber shop that had closed. Managing to fit three of the 4'x4' mirrors in my commuter car on my way home from work, I invested a small amount of money in purchasing a pack of 15 steel mirror wall clips and measured everything out so as to mount two of my three mirrors on the side of the barn alongside our riding area. Having mirrors where you ride is a fantastic training aid for riders in that they can see their position in the saddle as you try to explain new concepts to them, plus the fact that it is really nice to occassionally check your equitation and position while you're mounted. The horses also seemed to like who they saw in the mirror, as it's been a while since all of them had been around a mirror and definitely never around one that large, clear, and close before.
Mattress
Mattresses are fantastic as they can serve as training aids both for desensitizing as well as trick training, such as learning to lay down on a soft surface. And being at the barn, the mattress is bound to get dirt on it quickly, so a free mattress is the goal here.
Furniture
The amount of free furniture that in great condition that we find listed for free online is amazing. Especially when you're looking for furniture for a barn, where it will most likely not remain in the best of environments due to roaming critters and dirty boots, you don't want to invest a ton of money into some basic and comfortable furniture. Check out the free stuff!